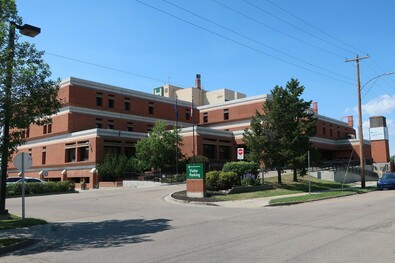 The Leduc Municipal Hospital officially opened on October 17, 1962 with a staff of 42 employees and six physicians, and the first patient was admitted on November 1, 1962. A multi-story hospital addition was completed in 1985, including a two-level corridor link to the original building.
Today, it is known as the Leduc Community Hospital with over 500 staff and physicians and over 100 active volunteers. An integral site within the Edmonton Zone with a 24-hour emergency department, the 70-bed facility has acute care, subacute care and transition beds.
On average each year the emergency department receives over 24,000 visits, and the staff and physicians perform approximately 2,500 surgeries and 1,800 endoscopic procedures. In 2022, more than 12,700 CT scans were performed at the hospital.
As our community continues to grow, the need for enhanced services is more important now than ever. The Foundation is an important link between the community and the health care services provided at at the hospital and local health centres.