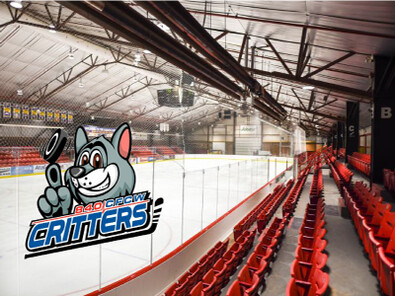 In celebration of our 30th anniversary, the Foundation has partnered with the 840 CFCW Critters to host a Charity Hockey Classic on November 16 in the Aspen Custom Trailers Arena at the Leduc Recreation Centre.
Our 'Health Heroes' team consisting of 16 sponsored players (or self-sponsored) will face off against the CFCW Critters, with coach and linesmen positions also available. The Foundation will also be providing one Guest Critter from the community (between 12-15 years of age) to play on the opposing team.
If you or someone you know would be interested in playing in or sponsoring the event, please contact the Foundation office for more information. There will also be opportunities to promote your business by contributing silent auction items or door prizes. More details about sponsorship levels will be announced on our socials in early August.
Also going into their 30th year, the Critters team has toured the province since the fall of 1993, helping to raise in excess of $1.2 million for local charitable causes including health foundations, minor hockey, area renovations, play schools and much more.
All proceeds from the Hockey Classic will support the Foundation's current campaign raising funds for the Shimadzu Mobile Radiography System (portable X-ray machine).
Don't miss this exciting opportunity to cheer on our local health heroes while raising funds in support of quality health care in our community.